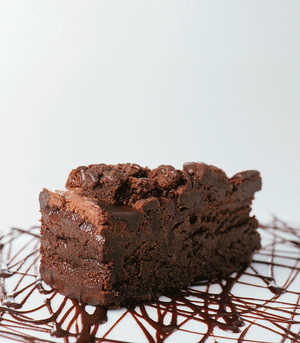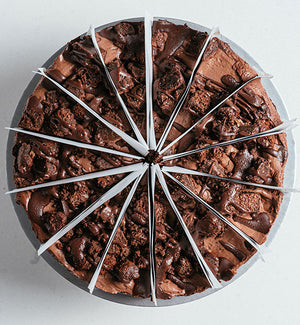 Rockin' Triple Chocolate (Gluten Free) / Rafale triple-chocolat (sans gluten)
The Triple Rockin' Chocolate cake is as it sounds. A perfectly baked fudge brownie base topped with flourless chocolate and caramel truffle mousse and signature brownie chunks. This gluten free dessert is a pleasure for all chocolate lovers.
Portions: 14 (pre-cut portion control)

Vegetarian & Organic

Comme son nom l'indique, le gâteau au chocolat Rafale triple-chocolat se compose d'une base de brownie au chocolat parfaitement cuite, recouverte d'une mousse au chocolat et au caramel sans farine, et de morceaux de brownie signature. Ce dessert sans gluten éblouira tous les amateurs de chocolat.
Portions: 14
(pré-découpe et contrôle des portions)
Vegetarien & organique