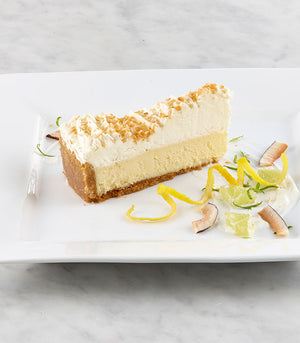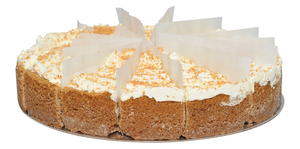 Key Lime Divine / Divine tarte à la lime des Keys
The real keylime, make no mistake! A perfectly blended all-natural key lime filling refreshingly set in a deep dish graham shell and generously topped with the most delicious real 35% whipped cream and a dusting of toasted coconuts.
Portions: 14 (pre-cut portion control)

Vegetarian & Organic

C'est une vraie tarte à la lime des keys, ne vous y trompez pas! Une garniture au citron vert veloutée et entièrement naturelle, disposée dans une croûte profonde de graham, généreusement garnie de vraie crème fouettée 35 %, puis saupoudrée de noix de coco grillée.

Portions: 14 (pré-découpe et contrôle des portions)

Vegetarien & organique