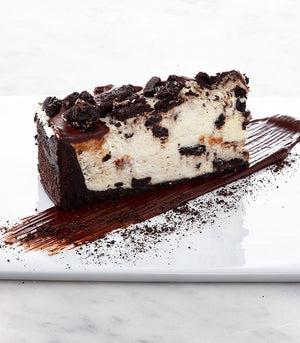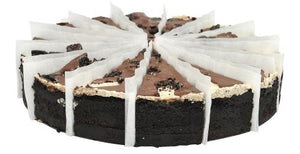 Insane Cheesecake with Oreo® / Affriolant gâteau au fromage avec Oreo®
More Oreo® please! A fudgy chocolate base filled with cheesecake made with real Oreo® chunks and topped yet again with even more Oreo® chunks.
Portions: 14 (pre-cut portion control)

Vegetarian

Plus d'Oreo® s'il vous plaît! Une base de fudge onctueux surmontée d'un mélange de gâteau au fromage et de vrais morceaux d'Oreo®, recouvert d'encore plus de morceaux d'Oreo®.
Portions: 14 (pré-découpe et contrôle des portions)

Vegetarien